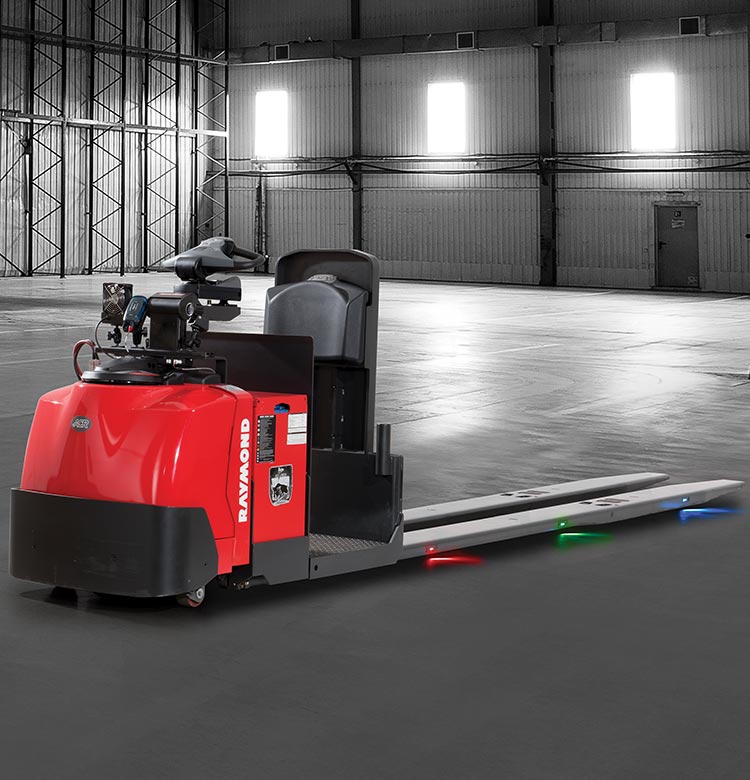 Increase Picking Accuracy. Boost Productivity.
We understand that responsive, efficient and reliable material handling is crucial in keeping your operations running at optimum levels – especially as your customers expect their orders quickly, accurately and undamaged. While batch picking orders can boost productivity up to 20% over single order picking, it can also increase the risk of pick errors caused by placing product on the wrong customer order. One Pick2Pallet customer has experienced an estimated 20% productivity increase and 35% reduction in pick error.
The Pick2Pallet LED Light System is designed to help reduce picking errors by using LED technology to visually reinforce product placement for order fulfillment in batch picking applications.

Pick2Pallet maximizes operator productivity by directing operators to the desired customer pallet — enabling them to quickly move to the next pick with confidence.

Is Pick2Pallet right for your warehouse operations?

Features and Benefits
Long Lasting LED Lights

LED lights embedded in the forks include a life expectancy of +20,000 hours. Removable light covers simplify maintenance and provide easy access.

IP65 Protection to Electronics

Durable light kits embedded in the forks feature IP65 protection to electronics for reliable performance in wet and cold storage applications.

Standard Pallet Compatibility

Best pallet positioning visibility when using plastic cone leg pallets. Wood pallets also provide adequate light.



Take Productivity to the Next Level
An intuitive system deserves industry leading lift trucks to along with it. We offer pallet jacks that can handle the workload you and your warehouse require. Pair the Pick2Pallet LED light system with the trucks below and achieve levels of productivity and efficiency you didn't think were possible.
The versatile 8410 pallet truck is able to stand up to high throughput and heavy duty applications. With faster acceleration speeds, your operators move from pick to pick quicker, decreasing your order fulfillment times.



The Raymond 8510 rider pallet jack delivers outstanding operator comfort and control and optimum performance for heavy-duty order picking applications and long distance horizontal transport tasks.



The Raymond 8720 2nd Level Orderpicker features an elevated hydraulic operator platform that provides faster, effortless access to the second and, in some cases, third load beam with an enlarged pick window.



Let's Talk Order Picking Systems
Interested in learning more about how you can increase productivity and reduce picking errors in your batch picking operations? Please complete the form below and a Raymond Handling Consultants Associate will contact you to discuss how the Pick2Pallet LED Light System can benefit your operations.
You May Also Like: